Meet Our Team
Come meet our compassionate and caring veterinary staff. We are excited to meet your furry family member
Veterinarians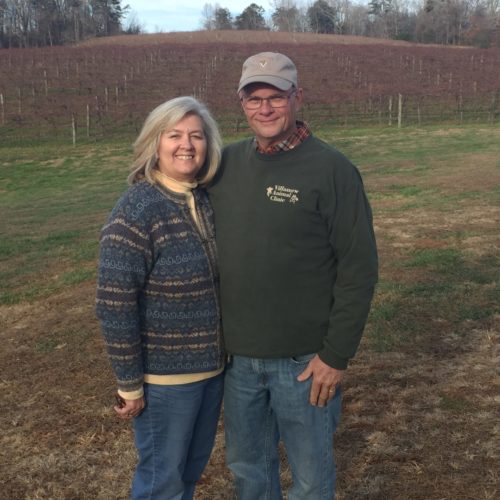 Dr. Benson and Ronda grew up in Forsyth County, GA. They have been married for over 30 years and have 3 boys: Bud, and twins Cass and Will. As Forsyth County became part of Metro Atlanta and the chicken houses and pastures disappeared, the Bensons began looking for a more rural setting to live and work. Villanow was just what they were looking for: bottom land, ridges, and friendly people. Dr. Benson graduated from UGA College of Veterinary Medicine in 1990. He was a partner at Crestview Animal Hospital in Cumming, GA, where he worked for 21 years. Ronda graduated from UGA with a degree in Home Economics Education. She taught school until Bud was born.
Dr Benson retired in July 2022 to be at home with his cows and tractor. He and Ronda still play an integral role in the management of the practice.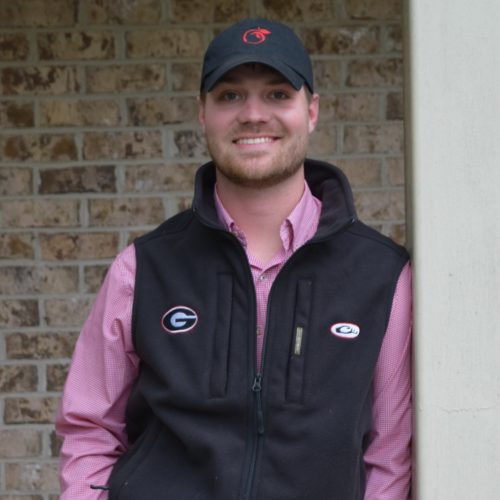 Dr. Kencade Sumner grew up locally, particularly around Rocky Face and Trion areas. He graduated from the University of Georgia with a Bachelor in Animal Science in 2013. Before applying to Vet School, Dr. Sumner worked for us as an assistant for hours toward his application. Dr. Sumner then went on to get his Doctorate in Veterinary Medicine in 2018. He worked locally before joining our team in May 2019, and later became a partner in the practice in January 2022. Dr. Sumner enjoys both large and small animals, and is available for in-office appointments and farm service calls. He and his wife, Brittni, have 2 girls: Hadley and Kennedy, and 2 dogs: Luke and Tuff. In his spare time, Dr. Sumner enjoys hunting, fishing, and Georgia Football.
Assistant
Kaitlyn attended the Animal Science Program at Berry College in Rome, Georgia for two years. She joined our team in 2011, and later went on to take courses in the Veterinary Technology Program at Chattanooga State in Chattanooga, Tennessee. Along with her general technical duties, Kaitlyn plays a major role in inventory maintenance, practice organization, and training new employees. Her special interests include reading, bingeing on Netflix, and spending time with her husband, Adam, as well as their two kids, Clara and Boyd.